Posted on Friday, April 16, 2021 08:20 PM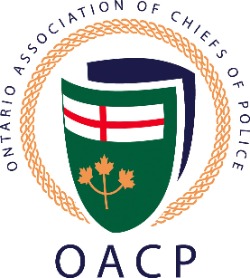 Statement by the Ontario Association of Chiefs of Police
on
Ontario's New Enforcement Measures Regarding the COVID-19 Stay-at-Home Orders
Ontario's police leaders know that Ontarians expect their police officers and all police personnel to continue to play an important role in combatting the challenges posed by COVID-19. The current third wave of the pandemic poses an extraordinary threat to public health and police officers will do their part in...
Posted on Tuesday, December 15, 2020 06:10 AM
Ontario Association Chief of Police Statement
Decriminalization for Simple Possession of Illicit Drugs
Substance Advisory Committee (OACP SAC)
December 2020
Summary
Substance Use Disorder is a public health issue and requires a coordinated and collaborative approach. This is why the Ontario Association of Chiefs of Police (OACP) supports the Canadian Association of Chiefs of Police (CACP) report entitled Decriminalization for Simple Possession of Illicit Drugs:...
Posted on Thursday, December 10, 2020 08:53 AM
Ontario's police leaders today support their colleagues at the CACP as they apologize to our Two-spirit, Lesbian, Gay, Bisexual, Trans, Transgender, and Queer (2SLGBTQ+) communities for a historical wrong that has caused pain and suffering to countless fellow Canadians.
In 1968, the Government of Canada introduced amendments to the Criminal Code of Canada to decriminalize homosexuality. Police leaders at the time publicly opposed these amendments. Police organizations across Canada...
Posted on Saturday, November 14, 2020 10:25 AM
Racism, in any form, is evil. Recent demonstrations across North America have made it clear that racism – and specifically systemic racism – is an evil that continues to plague our society. As police professionals, we must be clear in denouncing it and fighting against racism, which drives a wedge between our dedicated police members and the public each of us has taken an oath to serve. We must also acknowledge that there is still work to be done to eliminate systemic racism in our own organizations...
Posted on Monday, July 20, 2020 03:00 PM
School Resource Officer (SRO) Programs are utilized by many police services in Ontario as collaborative, community-based initiatives to promote safe environments for members of educational communities. SRO programs allow police officers, typically assigned to one elementary or high school on a full-time basis, to conduct daily interactions with students and other members of an educational community. Some SRO models employ officers who serve a group of schools. SROs are also sometimes...