It takes more than an increase in diverse hires for a policing organization to be an equitable and inclusive workplace. The challenge is how to retain employees; how to create an environment where everyone feels accepted and included and engaged in their organization. This symposium explores the importance of recognizing biases in policing employment practices and offering ways to understand and mitigate the challenges. Academics and industry experts will present their research on gender, policing and inclusion and propose recommendations for meaningful change. We will look at changing the narrative on recruitment, redefining what the 'perfect' applicant looks like. The topic of retention and promotion will explore the power of decision-making and how to transform that power with a shift in mindset. Lastly, we will be challenged to rethink employment data – how policing manages data and using data to advance a more equitable workplace.


About the OACP EDI Working Group: The OACP Equity, Diversity and Inclusion Working Group represents 18 police services across Ontario, including the Ontario Police College. One if its roles is to provide Ontario police services with learning opportunities that raise awareness of equity, diversity inclusion. This includes identifying and sharing successful strategies and promising practices on recruitment, retention and promotion.
Registration:
OACP Member: $50.00 +HST
Non-OACP Member: $100.00 +HST
Only those that register to attend will be permitted access. The symposium will be held via Zoom. A joining link will be sent to all registered participants less than 24 hours prior to the webinar.
BIAS: Building a Culture of Belonging: How Police Leadership Can Affect Meaningful Change

DR. DEBRA LANGAN, DR. CARRIE B. SANDERS, & DANIELLE GIRARD
Wilfrid Laurier University

For the past seven years we have been researching the organizational structures and cultures within policing that foster challenges for the recruitment, retention, and promotion of women police. Based on our analyses of the experiences of women police at work and at home, our presentation will offer recommendations for how police leadership can enhance diversity and inclusion in their police services.
About Dr. Debra Langan, Dr. Carrie B. Sanders, & Danielle Girard
Debra Langan is an Associate Professor in the Department of Criminology, and a member of the Centre for Research on Security Practices (CRSP) at Wilfrid Laurier University. Her research interests are in the areas of police cultures, gender and policing, gendered violence, and families and intimate relations. Her policing research (see www.womenandpolicing.ca) has received national funding from the Social Sciences and Humanities Research Council of Canada and is published in high impact, international journals including Policing and Society; Women & Criminal Justice; Feminist Criminology; Gender & Society; and Journal of Applied Social Science.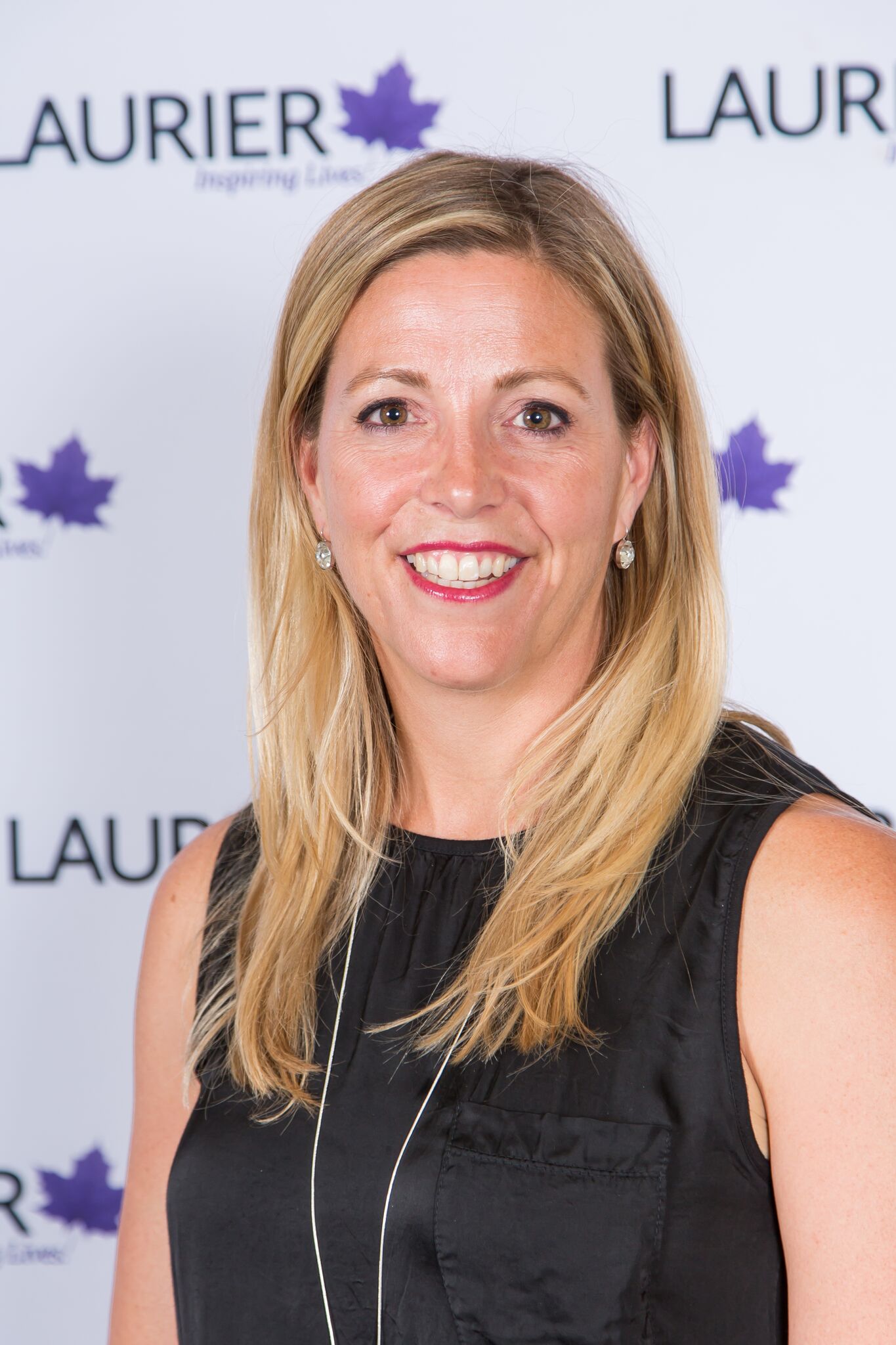 Carrie B. Sanders is a Full Professor in the Department of Criminology and Director of the Centre for Research on Security Practices (CRSP) at Wilfrid Laurier University. Her research focuses on police technologies and organizational change, police intelligence practices, police culture, and, gender and policing. Recently she has been conducting research with various cities that explores perceptions of homelessness, crime, safety and community resilience. Using qualitative methods, her research empirically studies how political, economic, organizational, situational and cultural contexts shape and influence policing practices and the use of police technologies. Her research has been published in high impact, international journals such as: Gender & Society; British Journal of Criminology; and Policing and Society and has received national funding by the Social Sciences and Humanities Research Council of Canada. She is also a fellow of the Balsillie School of International Affairs. Her new book (with Stacey Hannem, Christopher Schneider, Aaron Doyle and Antony Christensen) is Security and Risk Technologies in Criminal Justice: Critical Perspectives (2019) Canadian Scholars Press.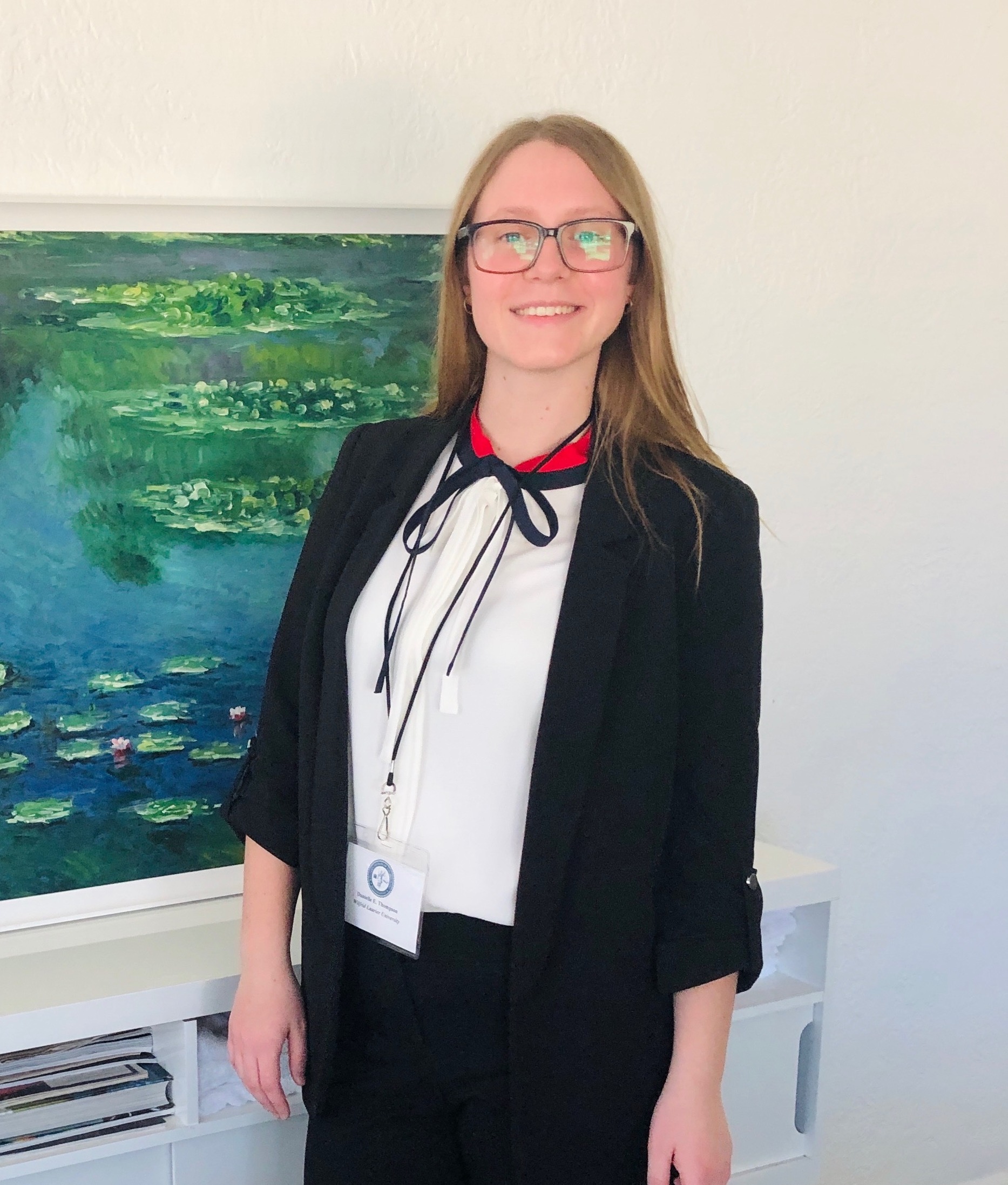 Danielle Girard is a Master of Arts Candidate in the Department of Criminology and a member of the Centre for Research on Security Practices (CRSP) at Wilfrid Laurier University. Her Master's research concentrates on gender and police cultures and is funded by the Social Sciences and Humanities Research Council of Canada's Graduate Scholarship. Danielle will be pursuing her PhD in Sociology and Legal Studies at the University of Waterloo in September 2021.
RECRUITING: Changing Landscape of Recruitment in Policing
JULIE KUMAR
South Simcoe Police Service
INSPECTOR CATE WELSH (RET.)
Guelph Police Service
STAFF SERGEANT ERIC BOYNTON
Waterloo Regional Police Service
Recruitment in policing means hiring the future of a police organization, and its impact on the relationship of a police service with the communities it serves. Policing is also a unique profession in that it is primarily police officers that are the key drivers of recruitment, and those recruitment officers come from a variety of backgrounds, pedigrees, experiences, and world views. The presenters will discuss the importance of understanding diversity and inclusion in hiring processes and decision-making from a lens of both management and frontline recruiters. We will also explore the significance of implementing an equitable recruitment system.
Understanding the current temperature, and adjusting change management processes, are essential to creating optimal outcomes in the diversity focused recruitment landscape. Presenters will outline key lessons learned from interview analysis and provide insights on what they mean for the recruitment landscape in our profession.
Opportunity for group discussion will be provided to stimulate pragmatic solutions to challenges that each of our organizations face in this subject area.
About Julie, Cate & Eric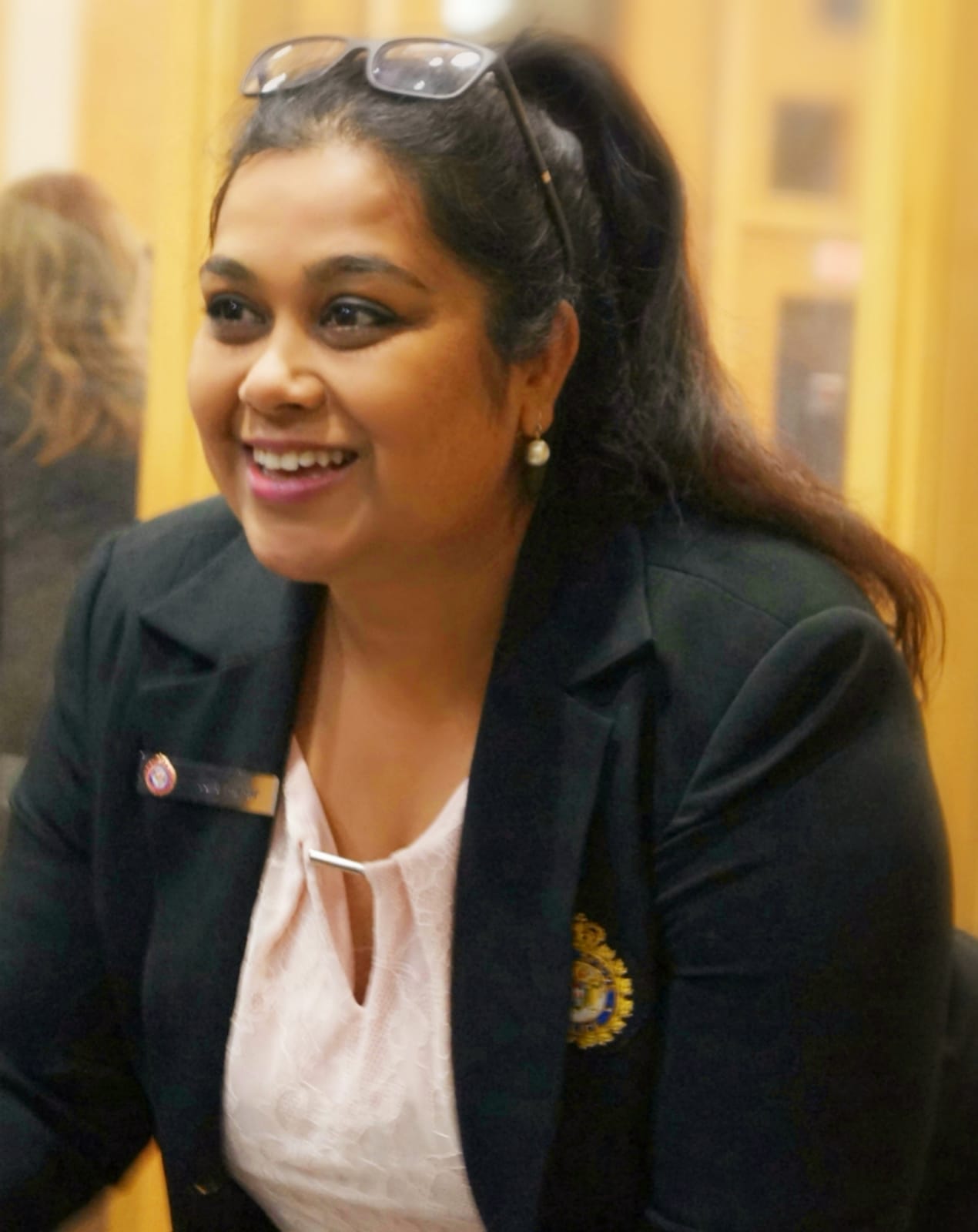 Julie Kumar currently heads the Human Resources Department of the South Simcoe Police Service, where she plays a wide variety of roles. From recruiting and hiring to staff wellness, inclusion and leadership, Julie oversees the general employee welfare. Her passion for this vital work extends beyond the police service. Her focus has been on influencing changes in the HR field at local, county and provincial levels through participating in several working groups, expert tables and committees. She is part of the Equity, Diversity and Inclusion (EDI) Network Sub-Committee, OACP Human Resources Committee, and the Co-Chair of the OACP Constable Selection Committee.
Julie's passion also lies in contributing and impacting change in the community through education, awareness and advocating social change. She is a founding member of a few community-based groups. Her volunteer work expands to her involvement on boards, committees and groups that affect community transformation through promoting inclusion, unity and the elimination of racism and discrimination.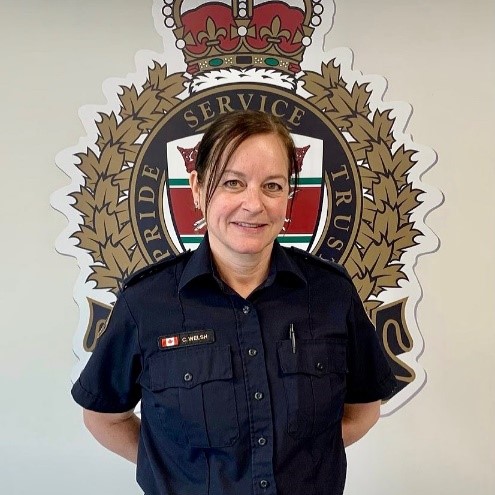 Cate Welsh is a retired Inspector from the Guelph Police Service where she completed 33 years of service. Operationally, Cate worked as a Patrol Officer and in Criminal Investigations of Youth, Child Abuse and Sexual Assault. Cate served as a Patrol Sergeant and as a Sergeant in both Media and Recruitment. Administratively, Cate was a Staff Sergeant in both the Communications Unit and in Neighbourhood Services. As an Inspector Cate served in Professional Standards, Executive Services and most recently, she led the Patrol Division. In her retirement, Cate acts as a Consultant for the OACP, teaches several policing courses at Conestoga College and conducts Respectful Workplace training for a private firm.
Cate is passionate about diversity and assisting other change makers in moving policing forward equitably and inclusively. Her superpower is kindness.
Staff Sergeant Eric Boynton
S/Sgt. Boynton joined the Waterloo Regional Police Service in 2012 and has served in a variety of areas, such as patrol, CORE, criminal intelligence, and recruiting. Promoted to sergeant in 2019, he became a supervisor in the Training and Education Unit and was subsequently selected to lead the services' relatively new Equity, Diversity & Inclusion Unit (EDI), where he was then promoted to the rank of Staff Sergeant in 2021.
S/Sgt. Boynton is the recipient of several awards including a Chief's Commendation; the Chief's Pride Award from the Hamilton Police Service; and academic awards, including the Dr. Paz Buttedahl Graduate Award in Peace and Justice and the Rotary Peace Leadership award. He is in the process of completing a doctoral dissertation focused on diversity in Ontario Police Services, guest lectures at the University of Waterloo, and enjoys volunteering with the Special Olympics. S/Sgt. Boynton also honorably served in the Canadian Armed Forces Reserves for nearly a decade. Emphatically committed to personal physical fitness, he most recently represented Canada and won two silver medals and one bronze medal at the World Police & Fire Games in Chengdu, China.
RETENTION & PROMOTION: How are Biases Preventing Retention Rates in Policing?
DR. ELAINE BROWN SPENCER

This session will explore how our biases can negatively impact the recruitment, retention and promotion of talent in the workplace.
Dr. Spencer will explore the dangers of unchecked bias that inhibits a strong organizational culture. Participants will learn strategies to promote an inclusive, equitable and respectful environment where employees can reach their full potential.
About Dr. Elaine Brown Spencer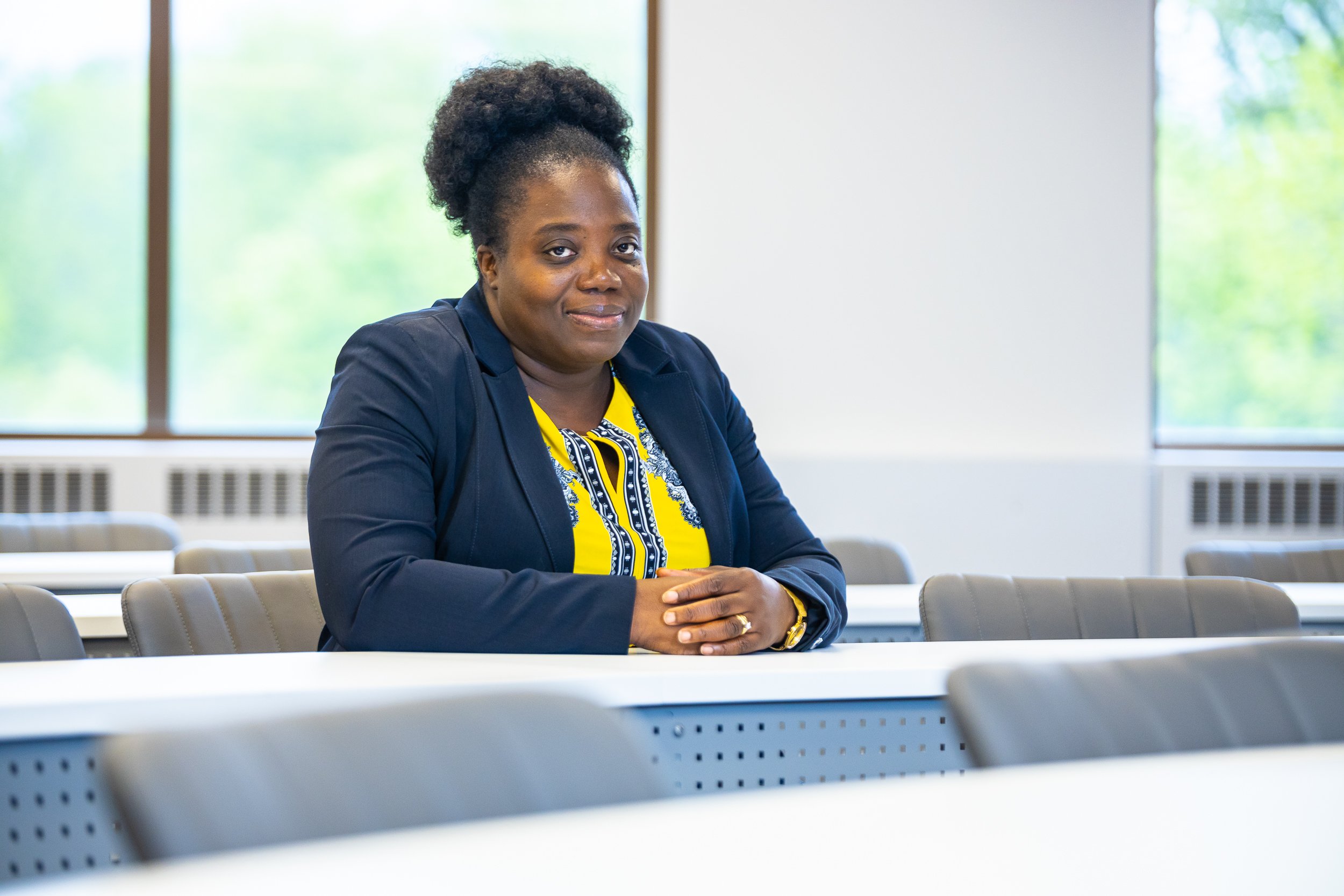 Dr. Spencer is an educator of equity, social work and black studies. She is a graduate from the University of Toronto and holds a Masters in Social Work and a PhD in Equity Studies & Education. She works extensively facilitating discussions on equity, anti-racism, and social justice in Canada. She consults with community members to bring solid insight of inclusion practices within organizations to present baseline understandings of "equity, diversity and Anti-Black racism." Dr. Elaine's work involves building excellence and empowering leaders to promote educational & professional success for all.
Dr. Elaine has trained over 5,000 persons on equity, anti-Black racism and Black History. Her incredible teaching style has made her a sought after speaker within Canada and across the diaspora.
DATA COLLECTION: Using Employment Data to Advance Equity and Inclusion in Policing
DR. MAI PHAN
In this session, we will discuss the purposes and equity uses of workplace socio-demographic data. Dr. Phan will share lessons learned and best practices to address employee resistance and concerns around privacy, consent, and potential misuses of personal information. Building trust and demonstrating value in collecting and using diversity data takes dedication and leadership commitment in organizational change efforts.
About Dr. Mai Phan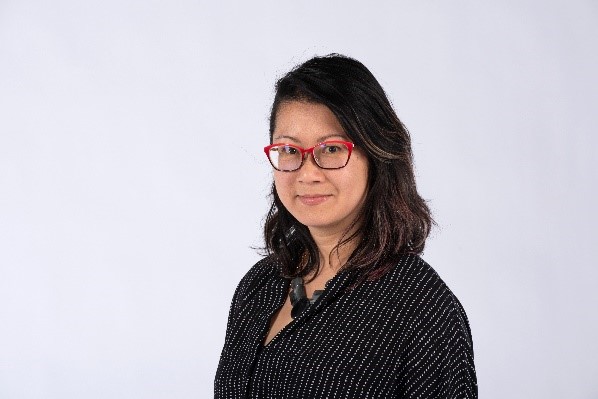 Dr. Mai Phan is a data expert consultant who is passionate about data equity, social justice, equity and human rights. She has over 20 years of experience teaching, researching, developing and leading initiatives to address systemic barriers and promote inclusive practices and policies in public sector organizations. Her interests are in all things data-related, including questioning and exploring our practices of imagining, collecting, governing, using and sharing data that are consistent with our values and goals and promote collective and individual empowerment.
Mai is currently supporting Toronto Police Service's ground-breaking anti-racism data initiative, Race and Identity-Based Data Collection Strategy. She works collaboratively with colleagues, partners, stakeholders and communities to support an evidence-based systems approach to racial equity, human rights, and inclusion.
Mai was a senior research/policy advisor at the Anti-Racism Directorate at the Province of Ontario. She led the development and establishment of the Ontario Anti-Racism Data Standards and provided strategic advice to public sector organizations regulated to collect race-based data under the Anti-Racism Act. She contributed to the development of the Systemic Racial Barriers Identification and Removal Program to support advancement of workplace racial equity and inclusion within the Ontario Public Service.
Prior to that, as a Human Rights Advisor in the Ministry of Community Safety and Correctional Services, Mai supported initiatives to address systemic discrimination and remove barriers in employment and service delivery in correctional services. She led initiatives such as the development and piloting of Ontario's first survey of human rights experiences in custody, Correctional Officer Recruitment Socio-demographic Survey and supporting the Indigenous Advisory Subcommittee on Indigenous-focused initiatives.
Dr. Phan has published research and taught undergraduate courses on systemic inequities within public policies and in labour market outcomes at the University of Toronto and McMaster University. She holds a doctoral degree in social policy, social research and Sociology from the University of Kent, UK, and Master's degree in Sociology from the University of Toronto.