Posted on Thursday, February 10, 2022 10:59 AM
Ontario's police leader's are pleased to announce that the latest issue of H.Q. Magazine is now available online.
COVER
Data Mining: Turning digital evidence from a liability into an asset
FEATURES
Building Community Trust: Re-imaging de-escalation and crisis Intervention
Making Bold, Courageous Change: Interview with Jacqueline Edwards, recipient of the 2021 OACP President's Award of Merit
What (We Think) We Know About Body Cams Canadian: research is needed to examine how officers...
Posted on Friday, February 04, 2022 02:41 PM
The Ontario Association of Chiefs of Police (OACP) and OnStar Canada are proud to honour Sergeant Karen Hunte, Toronto Police Service as January's recipient of our Heroes Behind the Badge award.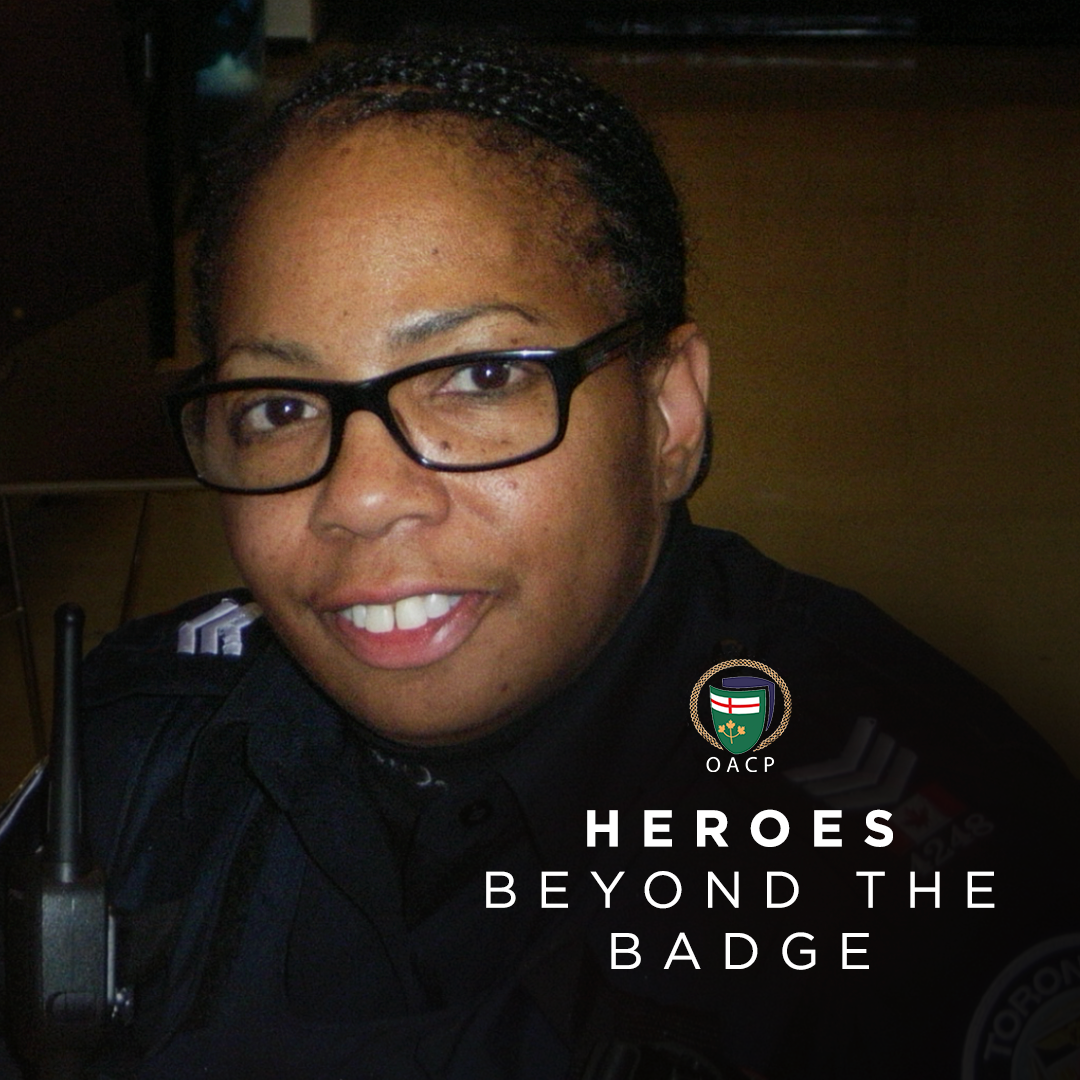 Years ago, Sergeant Hunte was involved in a horrific case involving a three-year-old girl, and throughout the child's recovery, she kept in close contact with her and found ways to boost her spirits when times were tough. Over the past nine years, Sergeant Hunte has developed a relationship...
Posted on Friday, February 04, 2022 02:34 PM
Chairs of the Ontario Association of Chiefs of Police's (OACP) Committees met virtually on February 2 to discuss how our Committees can identify and address systemic racism (SR) in policing. Chaired by OACP 1st Vice-President Chief Nishan Duraiappah (who also serves as Chair of the OACP's Anti-Racism Working Group - ARWG), the meeting was an opportunity for honest conversations about how racism can influence our work as police professionals. Committee Chairs were told that they play a vital...
Posted on Friday, February 04, 2022 02:30 PM
The Ontario Association of Chiefs of Police (OACP), the Cambridge Centre for Evidence-based Policing CCEBP, and the New Jersey State Association of Chiefs of Police (NJSACOP) are pleased to partner on a 4-day conference focused on Evidence-Based Policing (EBP). The conference will take place virtually from February 15 to 18, 2022.
During this conference, you will join with other police professionals to gain expert insights on the evolution of EBP from prominent Canadian, American, and other EBP researchers...
Posted on Monday, January 24, 2022 05:44 PM
Subject: Academic Study focussing on law enforcement- Seeking Participants
Abstract.
The age demographic makeup of Canada is changing. In 2015 there was a shift in our demographics such that there are more persons age 65 and older than teenagers. It is projected this trend will continue well into 2046.[1]
Police services are often the first point of contact with respect to the victimization of the elderly. These issues are often complex and complicated. Yet, there has been little research and court...