Posted on Thursday, December 09, 2021 12:09 PM
The OACP Board of Directors ended 2021 with a hybrid Board meeting. Most of the Board were able to travel to the City of Chatham for the meeting while some joined virtually. It was the first in-person meeting outside of the meeting this past October at our 2021 Annual Conference.
During their time in Chatham, the Board engaged in discussions on many important issues impacting the association and policing in Ontario, including:
Posted on Thursday, December 09, 2021 11:55 AM
On behalf of our President, Chief Gary Conn, Executive Director Jeff McGuire, the Board of Directors, and our staff, we want to wish everyone a very happy holiday season! Please note:
This will be the last edition of Round-up for 2021. The first edition of 2022 will be released on Friday, January 7.
The OACP office will be closed from Thursday, December 23, 2021 to Monday, January 3, 2022. The office will be opened on Tuesday, January 4, 2022.
If members need to contact the OACP office...
Posted on Monday, December 06, 2021 06:19 PM
The Centre for Israel and Jewish Affairs (CIJA) would like to invite you to the Ontario Municipal Leaders Summit on Anti-Semitism.
The summit will be chaired by Hon. Maurizio Bevilacqua, Mayor of Vaughan, with an objective of bringing together local leaders to discuss the recent rise in antisemitism across Ontario and how municipal leaders can support Jewish constituents. The summit will include Mayors, Councillors, Police, and Police Services Board members from across the province.
The summit...
Posted on Thursday, December 02, 2021 03:53 PM
Today, the Ontario Ministry of Health released an information sheet about the Janssen COVID-19 vaccine.
To access the information sheet, please click here.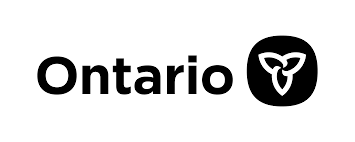 Posted on Friday, November 26, 2021 02:41 PM
Congratulations to all our excellent speakers who delivered a challenging and informative three-day virtual leadership forum from November 22 to 24, 2021. Speakers delivered thought-provoking and informative sessions on the three key themes:
Wellness
Advancing Policing Accountability, Trust, and Inclusion, and
Leadership
The speakers, including former Seattle Police Department Chief of Police Carmen Best, spoke about the lessons learned during the COVID-19 pandemic and social unrest in the United...