Posted on Friday, April 29, 2022 03:06 PM
The #ValTags4Ukraine fundraising initiative launched by the Ontario Association of Chiefs of Police (OACP) continues to support victims of the conflict in Ukraine. In addition, the program encourages Ontario vehicle owners to donate their provincial licence plate renewal (validation tags) refunds to help victims of the ongoing war.
The #ValTags4Ukraine supports the humanitarian efforts of the Canadian Red Cross. All proceeds raised will go directly to supporting people in Canada...
Posted on Friday, April 29, 2022 03:03 PM
The 2022 Can-Am Police-Fire Games are being held in Windsor, ON, this summer!
This will be an incredible event being held from July 25-31, 2022.
Check out the Games newsletter and the Official Games website. Social media for the Games is as follows:
Facebook: facebook.com/windsor2022
Instagram: @CanAmWindsor
Twitter- @windsor2022
YouTube link to videos.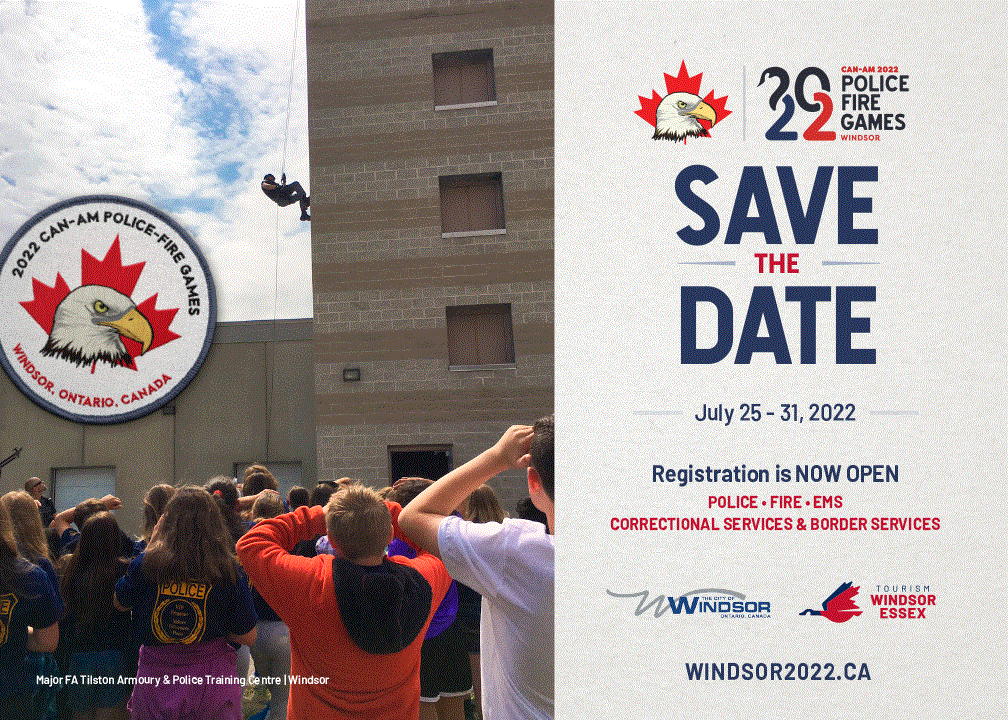 Posted on Thursday, April 14, 2022 03:26 PM
The Ontario Association of Chiefs of Police (OACP) 2022 Annual Conference (#OACP2022) is sold out! Those that are registered, we look forward to seeing you at this year's conference!
Please note that the proposed resolutions to be considered at the Annual General Meeting scheduled to take place on Monday, June 13, 2022, must be submitted via email to Melissa Mascarin (mmascarin@oacp.ca), by no later than Wednesday, April 20, 2022.
Posted on Thursday, April 14, 2022 03:23 PM
Registrations for the Cambridge Centre for Evidence-based Policing's (CCEBP) next Targeting Risks of Serious Violence course are now open. The course will take place from August 1 to 5, 2022 at Selwyn College, Cambridge, and help analysts to become more skilled and effective at the following urgent tasks:
Identifying people most likely to be victimized by serious violence;
Tracking violent crime using the Cambridge Crime Harm Index (CCHI);
Predicting hot spots where serious...
Posted on Thursday, April 07, 2022 01:04 PM
April 1st marks the first day of BeADonor month in Ontario. This month is devoted to raising awareness for organ and tissue donations. There are over 1500 people waiting for lifesaving and life changing tissue and organ transplants. In fact, every 3 days a person dies waiting for a healthy organ.
The Deep River Police Service is a strong supporter for organ and tissue donation.
Through our DRPS communications platforms and social media presence we will share...