The Ontario Association of Chiefs of Police (OACP) is pleased to announce that Nishan Duraiappah, Chief of Police of Peel Regional Police, will serve as the association's President for 2022-2023. Chief Duraiappah was sworn in during the OACP's Annual General Meeting today. He succeeds Chief Gary Conn of the Chatham-Kent Police Service, who will remain on the Board of Directors as Past-President.
Chief Nishan Duraiappah was born in Sri Lanka and immigrated to Canada . He began his career with Halton Regional Police Service (HRPS)in December 1995. He served in a variety of assignments throughout his career, including front-line policing, specialized investigations, and Diversity and Community relations. He was promoted to Deputy Chief of HRPS in 2015, leading front-line policing, community mobilization, and innovation and technology.
In October 2019, Chief Duraiappah was appointed Chief of Police of the Peel Regional Police.
Chief Duraiappah is heavily involved in the life of his community. He holds a Bachelor of Arts Degree in Sociology and Criminology from the University of Toronto and a Diploma of Public Administration from the University of Western Ontario, is a recipient of the Queen Elizabeth II Diamond Jubilee Medal, and is an Officer of the Order of Merit Canada. Chief Duraiappah currently serves as Chair of the OACP's Anti-Racism Working Group.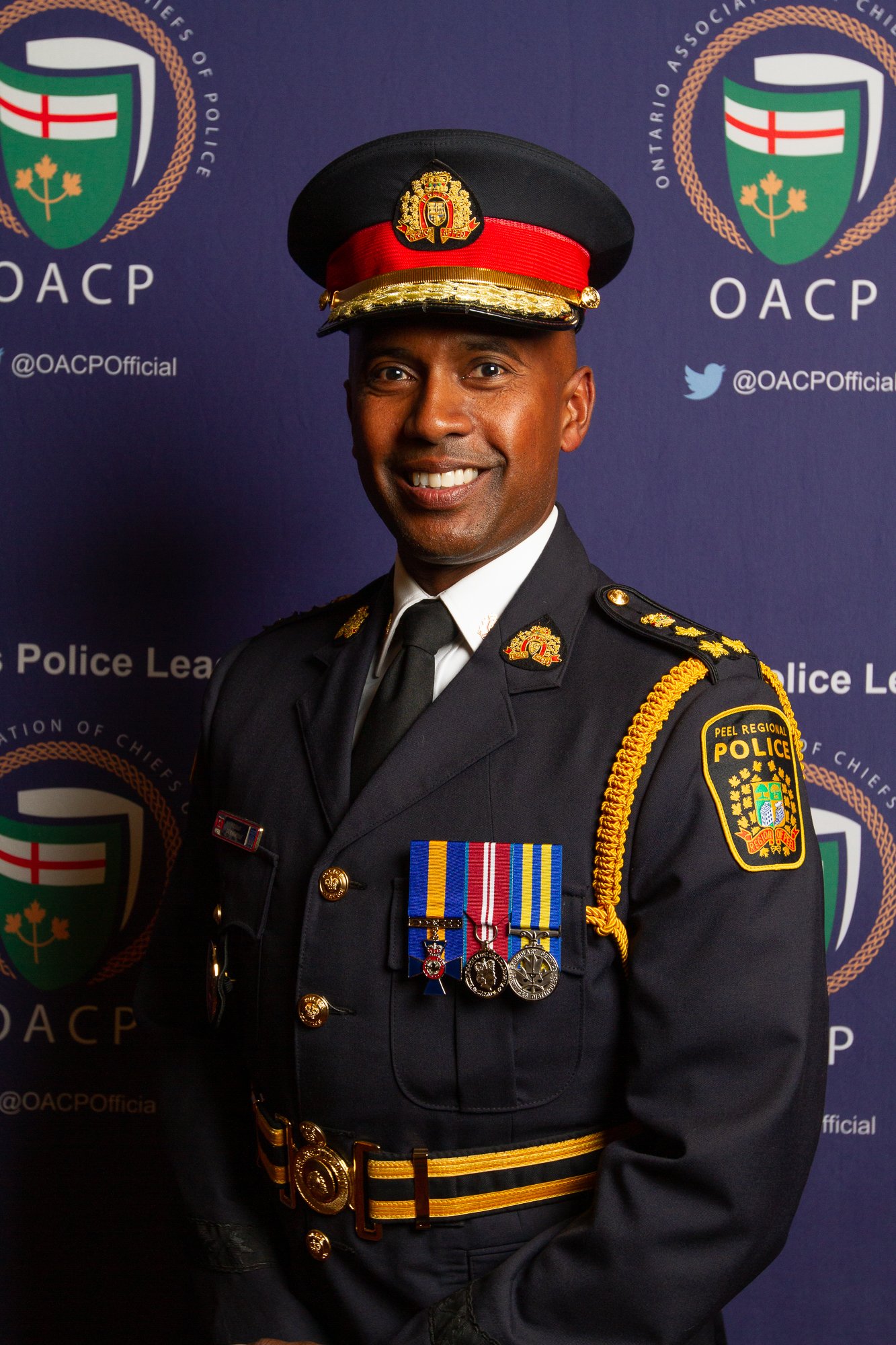 Chief Nishan Duraiappah, Peel Regional Police
OACP President 2022-2023