Media Release
Ontario Police Services Join Together to
Kick-off the Festive RIDE Campaign
Police to Target Alcohol/Drug-Impaired Drivers This Holiday Season
For Immediate Release: November 17, 2022
(Mississauga, ON) – Police in Ontario today kicked off the annual Festive Reduce Impaired Driving Everywhere (RIDE) Campaign, which targets alcohol/drug-impaired drivers over the holiday season through robust enforcement and public education.
The campaign, which runs from November 17, 2022, to January 2, 2023, is an annual provincial traffic safety campaign where officers conduct RIDE initiatives 24 hours a day, 7-days-a-week throughout the province. It is led by the Ontario Association of Chiefs of Police (OACP) and engages all Ontario police services in detecting, charging, and removing alcohol/drug-impaired drivers from Ontario roads.
During the campaign, police across the province will conduct RIDE stops, randomly checking drivers for alcohol and/or drug impairment. Impaired driving remains the leading criminal cause of death in Canada. Police in Ontario are especially concerned that according to Mothers Against Drunk Driving Canada, the impaired driving rate increased 7.1% in 2021 after two years of decline.
"The tragedies that occur on our roadways because someone chooses to drive impaired are horrific and preventable," said Chief James MacSween of York Regional Police and the OACP's 1st Vice-President. "This holiday season, we are determined to prevent needless serious injuries and deaths through education and enforcement."
In kicking-off the Festive RIDE Campaign, OACP Traffic Committee Chair Chief Superintendent Rohan Thompson (Commander, OPP Highway Safety Division) reminded the public that police count on and are relying on the public's assistance to stop impaired driving.
"Everyone must play a part in keeping our roadways safe this holiday season. Make the choice never to consume alcohol or drugs before driving and never let anyone else drive if you know or suspect that they may be impaired. Call 9-1-1. Save a life." said Chief Superintendent Thompson.
-30-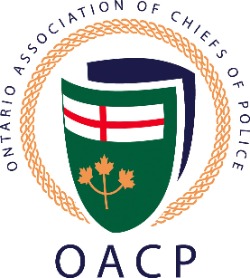 For more information, contact:
Joe Couto
Director of Government Relations &
Communications
T. (416) 919-9798
E. media@oacp.ca
Twitter:
@OACPOfficial
@OACPCertificate
Instagram: @OACPOfficial
#FestiveRide
The Ontario Association of Chiefs of Police is the voice of Ontario's Police Leaders
Members of the
Ontario Association of Chiefs of Police
Serve their communities
As the senior police leaders in municipal, regional, provincial
National, and First Nations police services across Ontario