Media Release
Updated Out of the Shadows Resource Document Shows True Face of Organized Crime in Ontario
For Immediate Release: June 10, 2022
(Toronto, ON) – Ontario's police leaders have released an updated report on the realities of organized crime in Ontario. The latest version of the Out of the Shadows report addresses common misconceptions and beliefs people may have about organized crime – particularly regarding its structure, composition, methods of operation, activities, and motivations – and provides an overview of some key organized crime issues.
"There are hundreds of Organized Crime Groups (OCGs) with a presence in Ontario. These groups work with other OCGs to collaborate and achieve common, criminal goals. It's critical that governments, businesses, community organizations, and individual Ontarians understand the real threats posed by such groups." said Detective Superintendent Karen Gonneau (Ontario Provincial Police), Chair of the OACP's Intelligence and Organized Crime Committee.
Out of the Shadows was first developed in 2010 as a resource document for police personnel, policy-makers, and the general public on organized crime in the Province of Ontario. This is the third update to the document and covers a number of criminal activities where OCGs are active, including:
Street gangs
Outlaw motorcycle gangs
Traditional organized crime groups
Illegal firearms and drugs
Traditional fraud and cybercrimes
Money laundering and cryptocurrency
Illegal sports betting
Human trafficking
Vehicles and conveyances
A key new section in the report is related to the COVID-19 pandemic and its profound effect on the criminal landscape in Ontario, Canada, and the world. The report notes that public health measures implemented at the federal and provincial levels likely made it more difficult for organized crime to operate. These measures decreased revenue in these groups' typical criminal activities, forcing them to expand into other illicit activities. The report concludes that OCGs remain committed to targeting the most vulnerable in our communities.
Out of the Shadows also includes information on socio-economic costs, emerging trends, and phenomena, recent law enforcement investigations, and projects, and how the public can help identify crimes and educate themselves about criminal markets.
"I commend the OACP Intelligence and Organized Crime Committee for its ongoing work in educating Ontarians on the true costs of organized crime," said OACP President Chief Gary Conn (Chatham-Kent Police Service). "These costs must be understood not just in economic terms, but also in the pain and suffering the crimes committed cause. We cannot emphasize enough the important role the public plays in helping law enforcement organizations mitigate the threat of organized crime."
-30-
To download the updated version of the Out of the Shadows booklet, Click Here.
Download Ontario's Mobilization & Engagement Model of Community Policing model.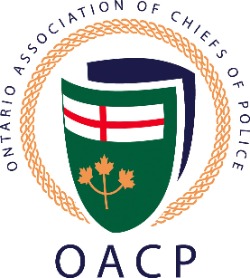 For more information, contact:
Joe Couto
Director of Government Relations &
Communications
T. (416) 926-0424 ext. 22
C. (416) 919-9798
E. media@oacp.ca
Twitter:
@OACPOfficial
@OACPCertificate
Facebook:
http://facebook.com/OACPOfficial
Instagram:
@OACPOfficial
YouTube:
http://youtube.com/OACPOfficial
The Ontario Association of Chiefs of Police is the voice of Ontario's Police Leaders
Members of the
Ontario Association of Chiefs of Police
Serve their communities.
As the senior police leaders in municipal, regional, provincial, National, and First Nations police services across Ontario