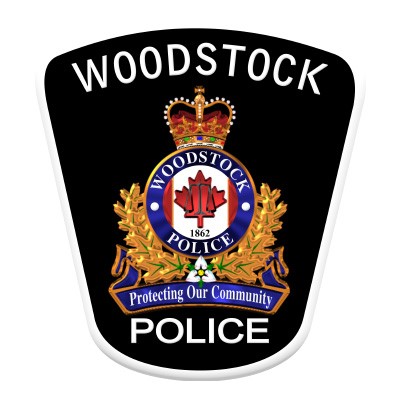 MEMORANDUM TO:
ONTARIO CHIEFS OF POLICE
Re: Memorial for Woodstock Police Service Dog Taz
As you may be aware, Woodstock Police Service Dog Taz was tragically killed in an on duty incident on July 3, 2023. PSD Taz was young but respected throughout the K9 community. He was a great service dog and developed into an outstanding detection dog.
We have planned a Memorial for PSD Taz in Woodstock for police personnel, family and friends on August 1, 2023. The public and policing community have been very supportive.
Our venue is the local Community Complex ice rink, which has a limited amount of seating (approx. 2000). We are not looking to overload with as many police personnel as we would get at a typical police officer funeral. I would like to leave it with the Chief's to be able to designate any persons they would want to attend for a condensed procession and memorial ceremony. Your K9 units have most likely been looped into this by London Police K9 who are assisting. The procession will include K9's within the province along with Police K9's from the USA whom our Handler trained with. This would allow the public to pay their respects lining the sides of the roadway.
I invite police personnel who are able to join together for this memorial to remember and pay our respects to PSD Taz who was tragically taken from us much too soon.
The details are as follows:
Date/Time:
Tuesday, August 1°' at 11:00 a.m.
Location:
Reeves Community Complex
381 Finkle Street, Woodstock, Ontario
Muster Information
Those participating are asked to arrive prior to 10:00 a.m. for instruction. The muster location is at Southside Park, 192 Old Wellington St S, Woodstock. Step-off for the parade to the Reeves Community Complex will take place at 11:00 a.m. sharp under the direction of WPS Parade Commander, Constable Jordan Wubs. All members — uniform and civilian —are welcome and encouraged to join the parade.
Parking will be available at the Reeves Community Complex. Shuttle buses will bring attendees to the muster point prior to the start of the parade — shuttles will be available starting at 10:00 am. The parking area to the muster point is walkable (1km).
Dress
The order of dress will be Dress of the day.
A security plan is in place to ensure the safety of all attendees.
RSVPs
Please provide the number of attendees on behalf of your organization. All RSVPs can be sent to memorial@woodstockpolice.ca.
Thank you for your support as we honour Police Service Dog Taz.

Rod Wilkinson
Chief of Police
Woodstock Police Service