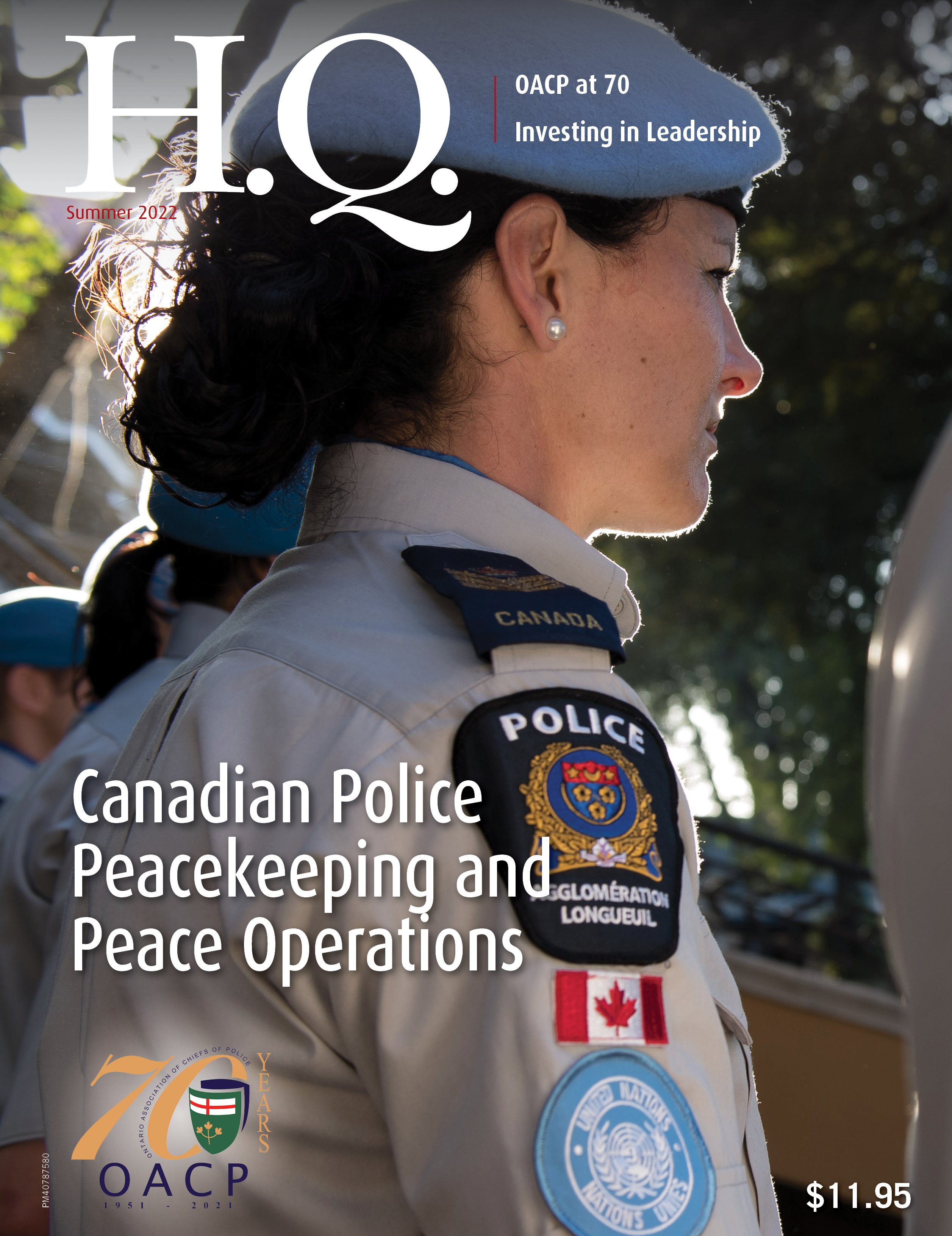 The new issue of HQ Magazine, the OACP's official magazine, is now available. You can access it on the OACP website. We are also working on an exciting new development in relation to the magazine, which we will announce shortly. Stay tuned.
The Summer 2022 edition of HQ Magazine includes articles on:
The Benefits of Peacekeeping by RCMP Superintendent Kevin Lamontagne
Indigenous Policing Today by OACP Director of Government Relations and Communications Jose Luis (Joe) Couto
The OACP at 70 by Inspector Mike Sale (Ret.)
Investing in Leadership by Inspector Paul Rinkoff, PhD
Supporting Members During COVID-19 by Ivy Nanayakkara
No Social Media Distancing by Cherri Greeno
Members will also want to read a column by Past-President Chief Gary Conn as he reflects on the challenges faced by Ontario police leaders during the past year.
We're already planning our Winter issue of HQ Magazine. Do you have an idea for an article? Contact Joe Couto at media@oacp.ca!