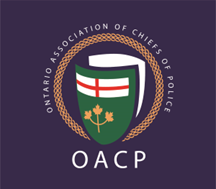 Media Release
Ontario Association of Chiefs of Police and General Motors OnStar Canada
Honour Waterloo Regional Police Service's Backpack Challenge with Heroes Beyond the Badge Award



For Immediate Release: October 23, 2023


(Cambridge, ON) – The Ontario Association of Chiefs of Police (OACP) and General Motors OnStar Canada are pleased to announce that the Waterloo Regional Police Service's annual Backpack Challenge has been awarded the Heroes Beyond the Badge award for helping children and their families throughout Waterloo Region have the supplies they need to succeed in the classroom.


The Heroes Beyond the Badge Program honours an individual or team in a police service whose contributions to policing excellence deserves to be known and appreciated. Individuals and/or teams are recognized for the things beyond "operational" duties that police officers and personnel do to support their colleagues and communities and to highlight policing excellence.


Under the leadership of Cherri Greeno, Director of Corporate Affairs, WRPS's annual Backpack Challenge involves countless service members every year. The Challenge encourages residents to purchase new backpacks, lunch bags, school supplies or gift cards to be donated to children and families in need. More than 10,000 backpacks have been collected over the past five years, along with thousands of dollars in gift cards and school supplies. All the items are donated to youth organizations and children in Waterloo Region to ensure they had an exciting back-to-school experience and are prepared for the school year.


This year, the Backpack Challenge ran from July 4 to August 18, 2023. More than 5,000 backpacks and supplies were collected.


The Ontario Association of Chiefs of Police and General Motors OnStar Canada are proud to honour Cherri Greeno, on behalf of all members of the Waterloo Regional Police Service, true heroes beyond the badge.

-30-


Quotes:
"Policing is about connecting with the community. Police personnel are uniquely positioned to identify the needs of community members and offer their assistance in helping people overcome challenges. Sometimes, the needs in the community are very practical, such as making sure students have supplies to help them succeed in school. We are delighted to honour WRPS for going beyond the badge in meeting the needs of kids and families in their community."
Chief Jim MacSween, President
Ontario Association of Chiefs of Police
"At GM OnStar, safety is our number one priority. Safety of our customers, our communities, and the safety of those who serve our communities. The Heroes Beyond the Badge program is an opportunity to show appreciation for what officers do on and off duty to serve their communities. Congratulations to Cherri Greeno for a successful Backpack Challenge helping the kids and families in the Waterloo Region."
Charlene Poranganel
Global Public Safety Engagement Lead
General Motors Canada - OnStar
For more information contact:
Joe Couto
Director of Government Relations & Communications
C. (416) 919-9798
E. media@oacp.ca