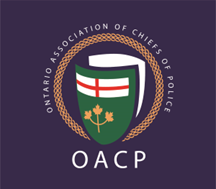 Media Advisory
Ontario Association of Chiefs of Police & OnStar Canada to Honour
Waterloo Region Police Service's Backpack Challenge With Heroes Beyond the Badge Award
For Immediate Release: October 20, 2023


(Toronto, ON) - The Waterloo Regional Police Service (WRPS) will hold a media event where the Ontario Association of Chiefs of Police (OACP) and OnStar Canada will present a provincial Heroes Beyond the Badge award to WRPS for its annual Backpack Challenge.
Date: Monday October 23, 2023
Time: 1:00-2:00 pm
Location: Waterloo Regional Police Service Headquarters
200 Maple Grove Road, Cambridge, Ontario
Speakers:
Chief Mark Crowell, Waterloo Regional Police Service
José Luís (Joe) Couto, Director of Government Relations and Communications, Ontario Association of Chiefs of Police
Ms. Charlene Poranganel, Global Public Safety Engagement Lead, General Motors Canada – OnStar
The Heroes Beyond the Badge Program honours an individual or team in a police service whose contribution to policing excellence deserves to be known and appreciated. Individuals and/or teams are recognized for the things beyond "operational" duties that police officers and personnel do to support their colleagues and communities and highlight policing excellence.
For more information contact:
Joe Couto
Director of Government Relations & Communications
C. (416) 919-9798
E. media@oacp.ca
-30-