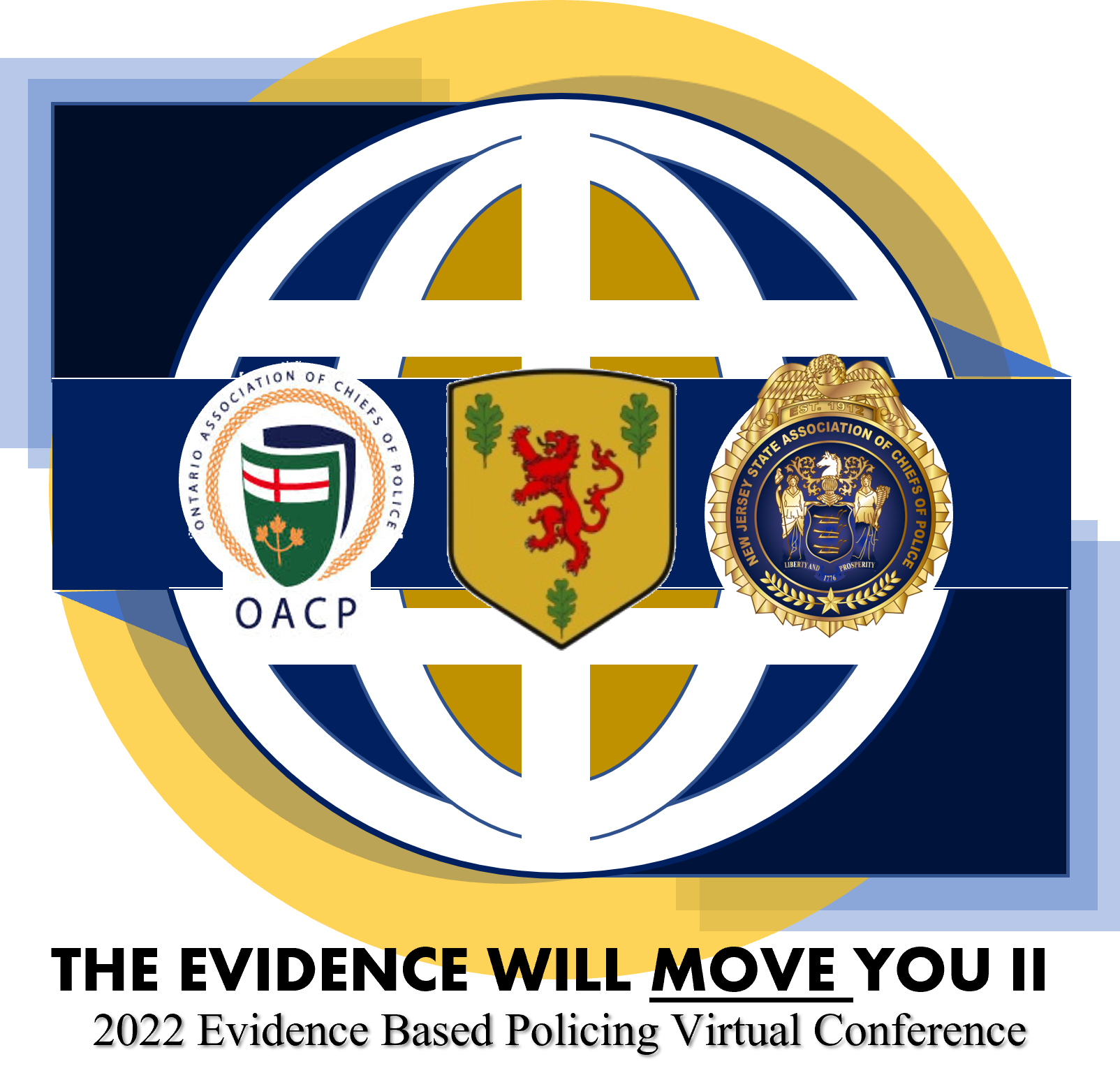 February 15-18, 2022
Brought to you by:
Following our highly successful virtual conference in February 2021, the Ontario Association of Chiefs of Police and the Cambridge Centre for Evidence-based Policing are pleased to partner with the New Jersey State Association of Chiefs of Police on this 4-day virtual conference focused on Evidence-Based Policing (EBP).
EBP is a way of looking at police decision-making that moves beyond traditional police assumptions about what works in carrying out policing duties and activities. Just as community safety and well-being strategies guide us in strategically planning how to better invest policing resources to maximize returns when it comes to public safety, EBP provides a toolkit to support police professionals in designing the most effective crime prevention, disruption, and reduction services to fight crime, violence, and victimization.
As police professionals across the world navigate complex and challenging socio-political climates, police leaders at every rank and position need to understand how EBP can expand their thinking and collective mindset to inspirationally and organizationally move law enforcement organizations from outputs- to outcomes-driven work.
During this conference, you will join with other police professionals and gain expert insights on the evolution of EBP from prominent Canadian, American, and other EBP researchers and police leaders about the latest evidence-based policing research and strategies to reduce crime and disorder and enhance community well-being and police legitimacy.
Thank you to our Conference Supporters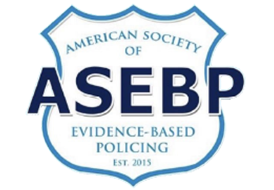 Conference Format:

This is a virtual conference to be held on the Zoom platform.
The first three days of the conference will be focused on EBP's traditional 3Ts of EBP:
Targeting – Place-based
Testing – Victim-based
Tracking – Offender-based
We are excited that this year, we have dedicated the final day of the conference to the crime analysis and it's critical role in EBP.
Who should attend?
If you are passionate about community safety and well-being, crime prevention, and reducing victimization and want to learn why EBP is emerging as a major influential change agent in international policing, this conference is for you:
Senior Police Leaders
Police Managers
Crime Analysts
Front-line police officer
Policy-makers in the law enforcement/justice sectors
Registration:
FULL CONFERENCE

(February 15-18, 2022)
$175.00 + HST* (CAD)
---
Registrants will receive:
Full access to all conference sessions
Access to recording of all sessions
Exclusive access to EBP resources
* Only those that register to attend will be permitted access. The conference will be held via the Zoom platform. A joining link will be sent to all registered participants less than 24 hours prior to the conference.
---
CRIME ANALYSIS SESSIONS ONLY
(February 18, 2022)
$75.00 + HST** (CAD)
---
Day 4 Registrants will receive:
Access to Day 4 sessions
Access to recording of Day 4 sessions only
Access to Day 4 resources only
** We are providing an option for registrants to register and attend on Day four only (crime analysis sessions). Please note that registrants will have access to Day Four recording/resources, but not the recording/resources for the first three days. A joining link will be sent to registered participants less than 24 hours prior to Day 4.
Speaker Line-up:
*Please Note: All times are scheduled in Eastern Standard Time.
Tuesday, February 15 - "Targeting" - Place-based

Major Frederick Fife
New Jersey State Police
Precision Policing
Dr. Joel Caplan