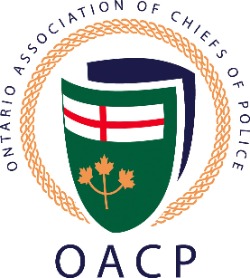 The Ontario Association of Chiefs of Police (OACP), is proud to launch its second Equity, Diversity, and Inclusion (EDI) Training Course. This course is specifically designed for those undertaking EDI roles, and it will provide the necessary knowledge and skills to navigate the changing complexities faced by policing organizations and communities across Ontario.
Durham Regional Police Service Education & Training Centre
1400 Victoria Street East, Unit 5
Whitby, ON


EDI Training Course Topics:
Understanding Your Role as a Member of the EDI Team/Unit
Self and Cultural Awareness
EDI Training and Development
Recruitment and Talent Acquisition
Best Practice Review
Strategic and Adaptable Communication
Hate Crimes and Extremism
Policy and Procedure
Understanding Lived Experience
Anti-Racism
Collaborating and Contributing to Community EDI Efforts
Use and Abuse of Data
Inclusive Leadership
Managing Conflict
Leading Critical Conversations
Registration
$960 + HST for five (5) days of training.
All registrations include refreshments breaks and lunches.
Who Should Attend?
The Training Course is open for both sworn and civilian members undertaking EDI specific EDI roles.
Capacity
The class size is only 30 delegates.
Dress Code:
Business
Accommodation
*Book Your Accommodation Now At:
Holiday Inn Express Whitby/Oshawa
180 Consumers Drive
Whitby, ON
Call (905) 665-8400
Group Code: OAC