Given the global impact of COVID-19, the OACP has decided in lieu of our in-person OACP Annual Conference to form a virtual online event - Speakers Series. The series will offer unparalleled insight into the world of policing through the eyes and experiences of local, national, and international policing personnel. The bi-weekly series brings in distinguished professionals and executives to create conversations about the global context of today's policing environment while inspiring and challenging our members to adopt new perspectives and look deeper into their organization's challenges and opportunities to reach success.
Registration:
Only those that register to attend will be permitted access. The Speakers Series will be held via Zoom. A joining link will be sent to all registered participants less than 24 hours prior to the webinar.
Participants must register for each session separately. The registration fee for each session is $25.00 +HST.
Thank you to everyone who participated in these past Speakers Series sessions.
Session #5: Meet the New Inspector General

Wednesday, January 13th - 10:00 am

DEVON CLUNIS, INSPECTOR GENERAL OF POLICING
Ministry of the Solicitor General

Inspector General Devon Clunis, joined by Deputy Inspector General Ken Weatherill, will introduce himself in his new role and provide his thoughts on establishing Ontario's first Inspectorate of Policing. He will speak to his vision, mission and values and how he thinks he's going to work with Ontario's police leaders, the OACP membership and community at large. Inspector General Clunis will discuss his thoughts on a collaborative approach to address the issues impacting policing today.

About Devon Clunis
Devon is married to Pearlene and they have two adult daughters.
Born in Harmony Vale Jamaica, Devon grew up like a Canadian pioneer with no electricity, running water, or indoor amenities. At least it wasn't cold.
Devon immigrated to Winnipeg at age 11 in 1975. As a young immigrant, Devon was painfully aware of the social inequity faced by many groups in Winnipeg. He joined the Winnipeg Police Department in 1987 to help impact social change.
Devon was awarded the Service's Award of Excellence in 2002 recognizing his outstanding police and community work.
He received his first promotion that same year and subsequently rose through the ranks to be appointed Winnipeg's 17th Chief of Police, and Canada's first Black Chief of Police, on November 2nd, 2012.
Since retiring in July 2016, Devon and Pearlene launched Clunis Consulting Group Inc. and partnered with U.S. based Matrix Consulting Group, providing services to many major U.S. Police Agencies. Devon and Pearlene also co-authored two children's books, The Little Boy from Jamaica: A Canadian History Story, and The Little Girl from Osoyoos. They hope these two books will build an understanding of contemporary social issues leading to an aware and culturally sensitive generation of young adults.
In response to the current global social crisis, Devon has been publicly advocating for renewed community police relationships and has taken on the role of Ontario's first Inspector General of Policing to advance this cause.
Presented by:

Session #1: Supporting a Culture of Officer Wellness While Leading Through a Pandemic, Civil Unrest, Budget Cuts and an Uncertain Future
Wednesday, October 28th - 1:00 pm
DENISE JABLONSKI-KAYE, Ph.D. ABPP
Los Angeles Police Department
Behavioral Science Services
Dr. Jablonski-Kaye was featured on the CBC's Fifth Estate documentary - Officer Down. She will be speaking about PTSD but also addressing the psychological stresses of COVID-19 for police personnel, policing during these turbulent times as well as mental wellness and resiliency.
About Dr. Jablonski-Kaye
For three decades Dr. Denise Jablonski-Kaye has worked as a clinical psychologist to help people overcome their traumatic experiences and flourish in the face of adversity. After completing her doctoral degree in Clinical and Health Psychology she went on to work at Valley Hospital Medical Center in Van Nuys, California providing services to patients dealing with significant health issues, such as a stroke, head trauma, amputation or neurologica diseases.
By 1987 she was the Director of Psychology Services at Valley Hospital and was Instrumental in developing an internship-training program for pre-doctoral candidates as well expanding the use of psychological services throughout all the hospital units. Medical teams started addressing the psychological needs of their patients in their treatment protocols.
After leaving Valley Hospital Dr. Jablonski-Kaye went on to work in Ventura County Behavioral Health as the Senior Psychologist providing assessment and intervention services to individuals with major mental health concerns.
In 2003 she joined the Los Angeles Police Department as a Police Psychologist in Behavioral Science Services division. Addressing suicide prevention, relationship issues, and building resiliency within the Department has been her mission. Appointed Assistant Commanding Officer of BSS in 2006 has allowed her to oversee the robust LAPD Peer Support Program, developing a Vet2Vet and OIS cadre to better address the needs of employees. She also presides over the Critical Incident Response Team providing defusing and debriefing services. While focusing on suicide prevention efforts she has developed Department-wide prevention campaigns, training programs, postvention protocols and fostered greater awareness of the breath and scope of this problem. Focusing on the root causes of suicide has led her to develop relationship-based programs helping officers and civilian employees better manage their personal relationships.
Dr. Jablonski‐Kaye is board certified in Police and Public Safety through the American Board of Professional Psychology. She is also a member of International Association of Chiefs of Police, American Psychological Association, and Society for Police and Criminal Psychology. She is contracted with Alcohol Tobacco and Firearms to train and debrief in their Enhanced Undercover Program. When not addressing the psychological needs of law enforcement personnel she enjoys spending time with her husband (retired from law enforcement), her two adult sons, her two cats, her garden and a variety of hobbies and interests, all of which build her resiliency and keep her fully charged.
Session #2: Addressing Systemic Racism Through Data Collection
Thursday, November 12th - 10:00 am

STAFF SERGEANT ANDREW ECKLUND and
DR. MAI PHAN
Toronto Police Service

As the largest municipal police service in Canada that serves a rapidly growing and diverse city, the Toronto Police Service (TPS) is committed to equity, fairness, and non-discriminatory policing. To advance this vision, TPS has created a Centre of Excellence, the Equity, Inclusion and Human Rights (EI&HR) unit.
The session will focus on the ground-breaking initiative of the EI&HR unit, Race-Based Data Collection (RBDC) strategy. The RBDC strategy reflects the TPS Board's Race-Based Data Collection, Analyses and Public Reporting Policy and builds on Ontario's Anti-Racism Data Standards to support public services in advancing racial equity. The RBDC aims to establish a rigorous approach to data collection, transparent analyses, and public reporting that will strengthen the relationship between police and communities by identifying and addressing potential systemic racial barriers and disparities in TPS' programs, services and procedures.
Robust data will help us see where we are doing well and where we need to improve as a Service. The RBDC strategy's success will require strong partnerships and collaboration across the Service and rely on meaningful engagement with members and communities to inform all aspects of implementation. It will build a foundation for evidence-based decision-making and continuous improvement in how we do things, as well as form a basis for informed dialogue and partnerships with the public. Our approach provides a template for race-based data collection by policing agencies across the Province. This initiative demonstrates transparency and accountability as a police service and that we are committed to equitable interactions with all of the communities that we serve while we continue to support the good work of our Service members.
About Staff Sergeant Andrew Ecklund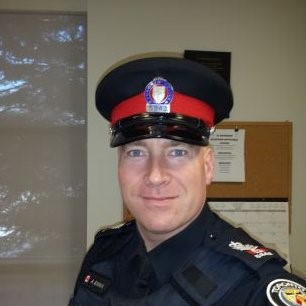 Andrew Ecklund has been a police officer with the Toronto Police Service for 21 years and currently holds the rank of Staff Sergeant. Prior to joining the Equity, Inclusion and Human Rights (EI&HR) team, Andrew has been assigned to numerous front-line and investigative units within the Service including Sex Crimes and Homicide. Since 2015, he has been heavily involved in community policing both at 42 Division in north Scarborough and city-wide as part of the Community Partnerships and Engagement Unit (CPEU). While in these units, he helped to develop the Neighbourhood Community Officer Program, the Life Skills to Succeed program, and Malvern Eats. In 2019, while at CPEU, he was assigned to the Race-based Data Collection (RBDC) Strategy and was responsible for delivering this strategy to members of the Service. In his current role at EI&HR, Andrew will be tasked with implementing the RBDC self-identification pilot as well as working to enhance the Service's response to internal harassment and discrimination complaints. Andrew holds a Bachelor of Arts in Economics from the University of Toronto and has continued his education through the Chang School of Continuing Education at Ryerson University, taking courses in community engagement.
About Dr. Mai Phan, Race Data Expert Equity, Inclusion and Human Rights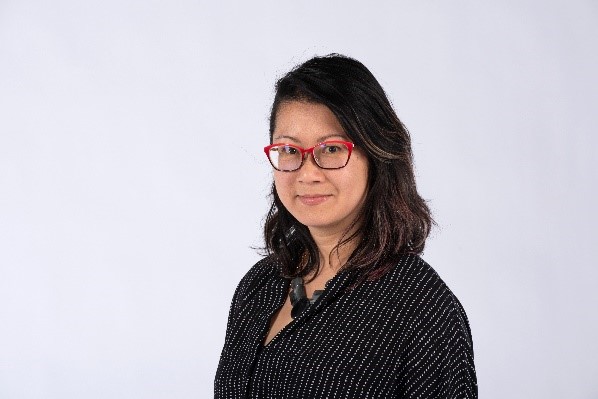 Dr. Mai Phan is a data expert consultant currently supporting Toronto Police Service's ground-breaking anti-racism initiative. Mai works collaboratively with colleagues and partners to promote an evidence-based approach to anti-racism, human rights, and inclusion in public service organizations.
Mai's home position (where she is currently on leave of absence) is senior research/policy advisor at the Anti-Racism Directorate. She led the development and establishment of the Anti-Racism Data Standards and provided strategic advice and support to public sector organizations regulated to collect race-based data under the Anti-Racism Act. She contributed to the development of the Systemic Racial Barriers Identification and Removal Program to support advancement of workplace racial equity and inclusion within the Ontario Public Service.
Prior to that, as a Human Rights Advisor in the Ministry of Community Safety and Correctional Services, Mai supported initiatives to address systemic discrimination and remove barriers in employment and service delivery in correctional services. She led initiatives such as the development and piloting of Ontario's first survey of human rights experiences in custody, Correctional Officer Recruitment Socio-demographic Survey and supporting the Indigenous Advisory Subcommittee on Indigenous-focused initiatives.
Dr. Phan has published and taught undergraduate courses on systemic inequities within public policies and in labour market outcomes at the University of Toronto and McMaster University. She holds a doctoral degree in social policy, social research and Sociology from the University of Kent, UK, and Master's and Bachelors (Honours) degrees in Sociology from the University of Toronto.
Session #3: Badge of Life Canada - Centre of Excellence Collaboration

Wednesday, November 25th - 10:00 am

WILLIAM (BILL) RUSK, EXECUTIVE DIRECTOR
Badge of Life Canada

Bill will discuss the establishment and history of Badge of Life Canada and it's mission/mandate while speaking to it's successes and challenges.
Badge of Life Canada is truly humbled to be considered a small portion of the overall collaborative efforts in meeting the mental health challenges of First Responders, both active and retired, who have incurred some form of operational stress injury during their career. We look forward to the exciting opportunity to further discuss how sustainable government funding can assist in allowing our charitable endeavours to continue.
About Bill Rusk
During his career, Bill has served in various capacities, such as uniform patrol, police dog services, criminal investigations branch, drugs and intelligence, as well as specialized projects and joint force assignments. Additional training unit assignments included: use of force instructor, firearms instructor, OC instructor, ASP instructor, PPCT Spontaneous Knife Defence Instructor, and simulator instructor.
Presently, retired in 2017 after completing 30 years of policing, Bill has served with the Metropolitan Toronto Police Force, as well as the Owen Sound Police Service, where he retired with the rank of Sergeant.
Bill holds two dubious policing distinctions:
being the only modern day police officer in Canada, who has been shot in the line of duty, with no suspect ever being arrested/charged, or even identified;
being married to a police officer, who was involved in their own police shooting, who subsequently developed severe-chronic PTSD which lead to their own retirement from policing.
With a strong belief in life-long learning, Bill has obtained a B.A. from York University, followed by numerous courses and diplomas throughout his career, including the Harvard Law School, Labour and Worklife Program.
During his career, Bill has been recognized twice by two separate police agencies as "Police Officer of the Year".
Bill is the recipient of the following policing achievements:
20-year and 30-year Police Exemplary Service Medal
Queen Elizabeth II Diamond Jubilee Medal for commitment and service to policing field.
the Dennis R. Latten Award (PAO) for long standing leadership, dedication and excellence in policing.
In 1990, while involved in a criminal drug investigation, Bill was victim of gunshot wounds to the face, neck, shoulder, back and right hand that has left him with life long alterations to his physical and mental well-being.
In 2005, after several years in various police association executive positions, Bill took on the additional role as President of the Owen Sound Police Association. Over the next 10 years, Bill personally negotiated 4 collective bargaining agreements, while representing members' involved with labour grievances, arbitration/conciliation disputes, all discipline issues including Police Service Act offences, OMERS and WSIB issues, as well as media requests on behalf of Association related activities.
During his career, Bill has been a strong advocate for recognition of Post-Traumatic Stress Disorder (PTSD) as a "honourable workplace injury". As a 15-year Association leader, Bill has participated in lobbying efforts for the introduction of "Presumptive Legislation" for all police personnel in Ontario, as well as the successful implementation of conducted energy weapons to all front-line police personnel in Ontario.
Between 2008 – 2014, Bill took on additional responsibilities by serving as a Director on the Police Association of Ontario (PAO) where he represented all 33,000 police personnel across the entire Province. During that period, Bill served as PAO Director on various organizations:
the Ontario Police Memorial Foundation (OPMF)
the Conducted Energy Weapon working group
a joint WSIB PTSD Working Group for the purposes of introducing "Presumptive Legislation".
Bill is a certified traumatic stress specialist, a licensed lay worship leader with the United Church of Canada, as well as a certified police chaplain.
Bill hopes to raise the profile of Badge of Life Canada as the predominant organizational voice regarding operational stress injuries, including post-traumatic stress, and suicide prevention on behalf of all police (sworn/civilian) and correctional personnel across Canada who still struggle in silence.
Session #4: Impact of Police Reform: Where We Are Today

Monday, December 7th - 10:00 am

DAVID S. CORDERMAN, PhD

During this session Dr. Corderman will set the context regarding police reform by taking a brief look at how we got here. He will examine the ideas that are driving this development and where they come from. In so doing, Dr. Corderman will address the effect of the media, the influence of Hollywood, and, most importantly, the impact of academia on our thinking. The seminar will also include an examination of what took place during the tumultuous 2017 protest events in Charlottesville, Virginia where three people lost their lives. These incidents involved race, history, and the challenges of free speech, and were a flashpoint in the U.S. police reform movement. The presentation will also include the myths and realities surrounding law enforcement as seen through the eyes of Heather MacDonald, who has written extensively about how the attack on law and order makes everyone less safe. Lessons learned will be discussed.
About David S. Corderman, PhD
David S. Corderman, PhD is an internationally recognized leadership training and counterterrorism professional. His career includes four years as an infantry officer in the USMC and twenty-four in the FBI as a special agent where he retired as the chief of FBI's Leadership Development Institute. Dr. Corderman lectures frequently on a variety of critical incident management and leadership topics and holds several key leadership positions including being the Chairman of the Board of the Greater Fredericksburg Region Families of the Wounded Fund, is an Associate Executive Director of Leadership in Counterterrorism Alumni Association, serves on the Executive Board of the FBI National Executive Institute Associates, and is president emeritus of the Hostage Rescue Team Association. Dr. Corderman is the co-author of a book titled, Leading to Make a Difference––Ethical, Character Driven Law Enforcement. He is also the recipient of several awards for bravery and merit either individually or with others including the U.S. Attorney General's Award, the Attorney General's Special Appreciation Award, and the FBI's Shield of Bravery.
Presented by: