Mandate
The Police Co-operative Purchasing Group (PCPG) is dedicated to providing all active OACP members with effective and efficient solutions to meet operational, financial, environmental, legislated and technological requirements while incorporating wellness, health and safety principles. Through the cooperative efforts of its members, the Committee is dedicated to collaboration, information sharing, procurement and enhancing operational improvements for Police related commodities while ensuring officer and public safety.
Leadership
Chair: Ronald DeMerchant, Durham Regional Police Service
Equipment/Uniform Chair: Scott Agnello, Waterloo Regional Police Service
Fleet Chair: Jason Dow, York Regional Police
eSolutionsGroup's Sponsorship of PCPG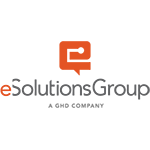 eSolutionsGroup has been helping law enforcement agencies stay connected to their citizens for over 20 years with our specially designed police products and services. Our products are built for busy agencies, making them more accessible to the public through our easy to use platforms. We also have a trusted and secure payment processing system built into our products to safeguard all payments made and received. All of our PolicePro.tech products integrate into your agencies' website for a seamless customer experience and it's so intuitive that anyone can learn to use it. Our products and services include:
Websites for Police Departments
We understand how important it is for police services to be available to the public 24/7. With this in mind, we ensure all of our websites are accessible and easy to navigate to help citizens of law enforcement agencies access information from a fast, safe and easy-to-use website.
Paid Duty Management
Thanks to our Paid Duty solution, law enforcement agencies have been able to streamline their processes and remove the challenges that accompany manual management of off-duty details. With the Paid Duty solution, agencies can transform their processes into a paperless, automated, and user-friendly process that's available 24/7 to the public.
Appointment Bookings for Fingerprints and Freedom of Information Requests
Scheduling appointments should be stress-free, whether it's for fingerprinting or freedom of information requests. With Appointio, citizens of law enforcement agencies can view, book, and securely pay for appointments from the comfort of their own homes.
Appointio also comes with an interactive calendar that displays appointment slots including dates and times available for bookings. To ensure citizens never miss an appointment, Appointio automatically sends reminder emails that confirm booking details and references any documents they will need to bring.